Product detail
×
Error message
Warning
: Invalid argument supplied for foreach() in
store_ebay_similar_display()
(line
514
of
/home/sotwcom/public_html/sites/all/modules/custom/store_ebay_similar/store_ebay_similar.module
).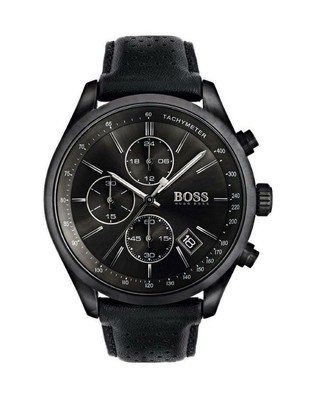 Men's Hugo Boss Black Leather Grand Prix Chronograph Watch HB1513474
Current price
£109.00 Buy it now price £0.00
Bids
0, met reserve
Time left
0 days 0 hours
0 mins 0 secs
Seller (score) Feedback %
directandroidtablets (19966) 99.6%
Seller location
GBLEEDS
Ships to
GB
Condition
New with tags - 1000
Description
Men's Hugo Boss Black Leather Grand Prix Chronograph Watch HB1513474
Item Description
Hugo Boss Grand Prix 1513474 is an amazing and attractive Gents watch. Material of the case is Black Ion-plated Steel, which stands for a high quality of the item while the dial colour is Black. The features of the watch include (among others) a chronograph and date function. This model has got 30 metres water resistancy - it can be worn in scenarios where it is likely to be splashed but not immersed in water.
Analogue/Digital:
Analogue
Case Material:
Black Ion-plated Steel
Water Resistancy:
30 metres
Home
https://stores.ebay.co.uk/Android-Tablet-Shop
About us
in the North of England, Best Tablet Company saw a gap in the market for High Quality Tablet PC s that firstly don't break the bank in order to get one and secondly give you the same experience and feel of the more expensive brands on the high street at a fraction of the costs.





Apple's  Steve Jobs and his British designer, Sir Jonathan I've saw the world stop with their jaw dropping launch of the iPad in 2010. If you venture on to a high street store today to buy a tablet PC, the salesman will no doubt offer you an iPad. Apple certainly raised the bar with the launch of this product but more and more people are embracing the more user friendly and more popular Google powered operating system of Android.





Here at the Best Tablet Company our aim is to provide you the customer with all the expertise and knowledge we have gained with over 20 years in the computing industry and offer you the Best Quality, Best Products at the Best prices. Our Tablet PC s run on the latest Android Operating System as used by Samsung and many other high street brands.
Return policy
All good purchased via the eBay site have the standard 30 days returns policy however after this date we follow the new The Consumers Rights Act 2015.





THE CONSUMERS RIGHTS ACT 2015





Please note law changed from 1st October 2015 and the Sale Of Goods Act no longer applies (unless product purchased before that date). The new law is The Consumer Rights Act 2015





Whereas before the law was unclear as to how many days you had to ask for a refund for unwanted, or faulty items, the new law is set in stone.





A refund would apply if an item becomes faulty within 30 days upon the return to seller of the 'faulty' product. From day 31 a replacement or repairable unit will be sent if faulty (the 'faulty' product needs to be returned as new, complete etc).





Distance Selling regulations apply for items sold on-line and says if unwanted, it has to be exactly as new, complete and returned within 14 days of the items arrival (returned at Buyers expense). From day 15 it cannot be returned at all as unwanted.

Please package the relevant item securely and send it to us using a tracked postal service within 14 days following the date that the item was delivered to you if possible please provide us with the tracking information from your chosen carrier .

Please note that we can't accept returns delivered by hand.

For your protection, we recommend that you use a recorded delivery service if the value of the return is more than GBP £40.00

Please note that you will be responsible for the costs of returning the items to us and are responsible for the safe transit of your item back to us. If your item is lost/damaged in transit to us then your are responsible for any loss or damaged to your returned product.
FAQ
Frequently Asked Questions





What's the standard warranty, and what's covered?





Your product will be covered for a 30 day period only unless you register your purchase with us during the 30 day period from purchase. Should you register your product it will be covered with a 1 year manufacturers warranty (new products only demo and refurbished models come with a 30 day warranty only)  . Please email us using our contact form stating the reason you wish to claim against your warranty. Please package the relevant item securely and send it to us using a tracked postal service. We will then have our engineers look at your product and contact you with the relevant options, we will then co-ordinate with the manufacturer to repair or replace. 






Do you sell an extended warranty or accidental damage policy?

No, we don't currently offer an extended warranty or accidental damage policy.


 


Will it accept a memory card?

Yes, and by purchasing a Micro-SD Card you can actually increase your available memory from 16GB up to a maximum of 48GB.


 


Can I connect my flash drive/thumb stick/USB drive to it?

Yes, by simply using the USB to micro USB adapter included with your tablet you can connect a USB thumb drive, keyboard or a mouse to it.


 


Can I connect an external hard drive to it?

Sadly not. Although it's a clever bit of kit, it just wouldn't be able to connect due to the sheer size of an external hard drive, however most thumb drives will work with it.


 


Will Skype work with it?

Yes. Thanks to the front facing camera you can enjoy live video chatting with your friends, family or business associates.


 


Can I use a USB mouse or keyboard with my tablet?

Yes. All you need do is purchase an adapter and connect a full size USB to the micro port.


 


Can I install Windows on it?

Unfortunately the Windows OS isn't an option on our tablet yet.


 


Can I install Microsoft Office on it?

No, however you can download a clever App to it called "Documents To Go". The free version will allow you to read Word, Excel and Power Point documents. As an alternative you can also download "Pro Office Suite" for free from the Google Market site.


 


Can I upgrade the Android operating system on it?

No, the Android version is not upgrade-able on it, and will always run on the version that you purchased it with.


 


Can I connect it to my HDTV?

Yes you can. By purchasing a micro HDMI to HDMI cable, you can connect your tablet to an HDTV so you can watch movies, play games or view slide shows on a bigger screen.
Returns
Returns





What is our return policy?





We follow the rules and regulation set out on eBay your item comes with a 30 return providing your item is returned in a resalable and unused condition. After the 30 day the Consumers Right Act 2015 applies.


  


We will provide you with the full returns information you need to contact us via eBay messaging service with the problem you are having , we have a team of engineers and a customer service dept who will guide you with help over the phone or via email for any technical issues.





Should you have damaged your item we will help you bring your tablet pc back to life we are here to help and would like you the customer to be completely happy with your purchase. Our technical department will always assist in repairing or replacing damaged parts. We carry various spare parts as accidents do happen this will result in a small labour/parts cost but will be a fraction of the cost to replacing the item completely.


 
Frooition Frooition | No-js Template | eBay design, eBay store design, eBay shop design, eBay template design, eBay listing design (ver:froo_no_js)
This listing is currently undergoing maintenance, we apologise for any inconvenience caused.
| | |
| --- | --- |
| Start price | £109.00 |
| Item has reserve price | false |
| Start time | 2019-07-09T10:00:27.000Z |
| End time | £109.00 |
| Listing type | FixedPriceItem |
Product insights for "Men's Hugo Boss Black Leather Grand Prix Chronograph Watch HB1513474"
How this item and seller is performing
Item popularity - 13078 views, 33 views per day (Very popular), 395 days on eBay, 0 bids, 85 sold, 85 available.
Seller quality - feedback score 19966, 99.6 positive feedback (Good seller - check feedback to be sure),
From the same category
Vintage Vialli Watch 23ct Gold Plated
Casio Edifice Watch
TISSOT PR100 WATCH
NEW Casio G-Shock GA-100-1A4ER Black Red World Tim...
Guess men's rose gold watch, 100M water resistant, Blue silicon strap
Mr Jones Watch The Sun and Moon